Become a GreenStar Panels Franchise Owner!
Become a franchise owner in the thriving insulation industry with GreenStar Panels, the world's best insulation.
Become a GreenStar Panels Franchise Owner!
Become a franchise owner in the thriving insulation industry with Greenstar Panels.
The World's Best Insulation
Our proven, affordable, and high-rated insulation technology surpasses customer expectations, beats competitors using toxic and less effective materials, and cares for the health of our customers using safe and world-class materials.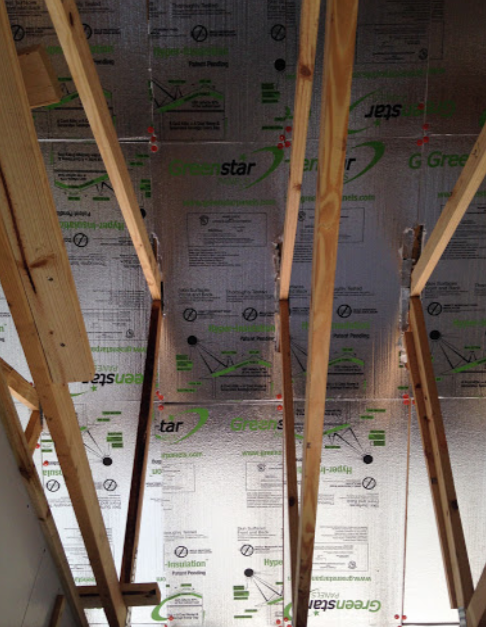 Secure your financial future and join the growing insulation market estimated to surpass USD 36 billion by 2026*!
*Source: BusinessInsider

There's a rising demand for energy-efficient construction.

A positive outlook to support green construction activities.

Our panels have patented technology rated at R-38, making them a unique and innovative offer

WE'RE IN THIS PROCESS TOGETHER:
The Greenstar Panels team will be with you through every step of the way. When you become part of the Greenstars Panels family you receive:
Extensive Training and Support
Simple Business Model
Innovative Technology
Turn-Key Marketing Program
High Demand Industry Program
Greenstar Panels Training and
Support
One Week Initial Training
Personal Visits
24/7 Support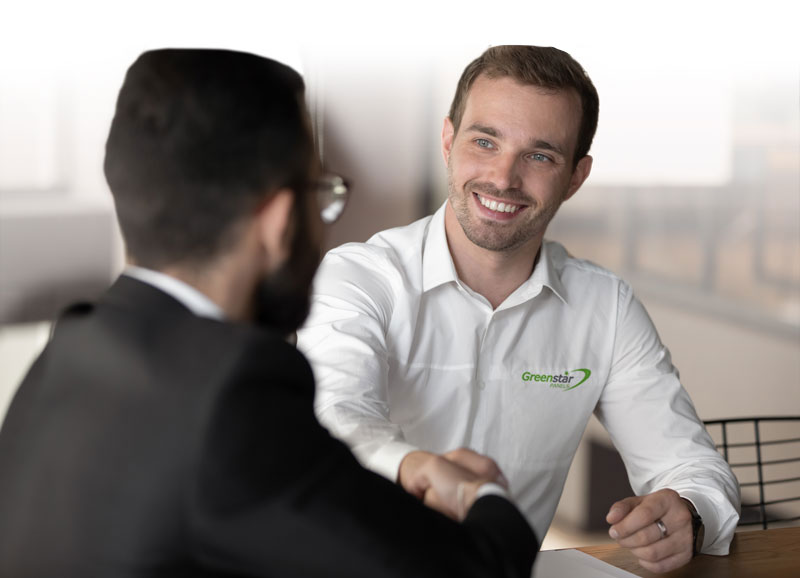 Our Home Advisor Achievements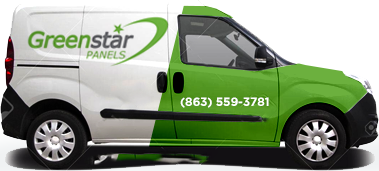 Why work with GreenStar Panels?
Our panels are more effective than spray foam panels and rated at R-38, making them the world's best insulation.
Non-Susceptible to Mold
Non-Toxic
Will Not Decay & Degrade from Humidity
Our technology made from 100% recyclable materials, FREE of spray foam and fiberglass, guarantees safety and effectiveness with a lifetime guarantee.
Take the next step and discover how Greenstar Panels franchise opportunities can contribute to your future success.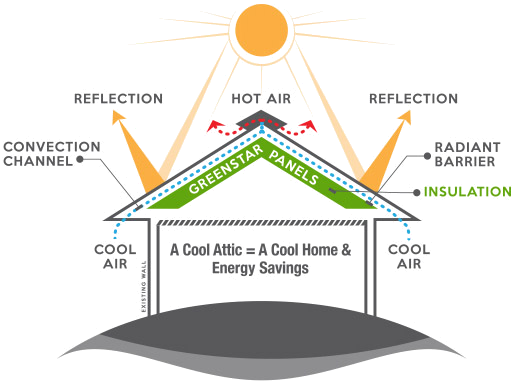 HOW DOES THIS JOURNEY START?

Answer a call from us in the next 48 hours to schedule a no-commitment meeting and learn everything there is to becoming a Greenstar Panels franchise owner.

If you're a good fit, get ready to join our family and invest in your business franchise!
BECOME A SUCCESSFUL FRANCHISE OWNER WITH GREENSTAR PANELS!
"We returned from a 3 day trip at mid-day in temperatures above 90 degrees. We had set the thermostat to 83 degrees before we left – the temperature in the house was 78 degrees. Lol – wish we had done this sooner. We also had Greenstar insulate the garage door as well as the attic – on a 90 degree day it was 81 in the garage and 86 in the attic!
As it was so effective, we installed cabinets in the garage and put down a floor in the attic so we could move all our "stuff" from the storage unit back home. That is saving us more than $200 a month, in addition to the A/C savings. Awesome!!"
Florence Kirk – Apollo Beach, FL
"Paul is a great guy and I couldn't be happier with the new panels!!! I would recommend this company to anyone. If you want to save money on your electric and cool your whole house down give these guys a call."
Mark Lever – Lakeland, FL
"Clean, fast, courteous. 24 hours after completion and I already feel a difference. For the first time in 12 years, my bedroom was cool last night."
Greg Steinig – St. Petersburg, FL