The Worlds Best Insulation
Made locally in Pinellas County, FL
"We returned from a 3 day trip at mid-day in temperatures above 90 degrees. We had set the thermostat to 83 degrees before we left – the temperature in the house was 78 degrees. Lol – wish we had done this sooner. We also had Greenstar insulate the garage door as well as the attic – on a 90 degree day it was 81 in the garage and 86 in the attic!"
The Clark's
Real Greenstar customers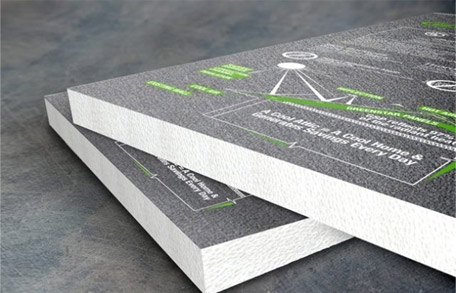 GreenStar Panels
R-38 Value
Mold Resistant
Non-Toxic
Will Not Decay & Degrade from Humidity
Old insulation does not have to be removed
Bug & Pest Resistant (Made with Boric Acid)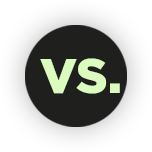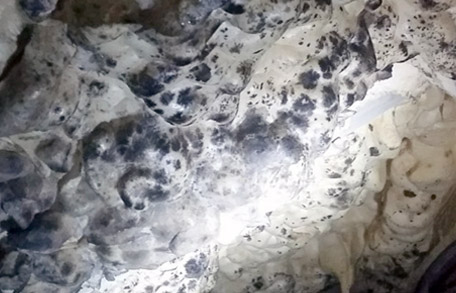 Spray Foam Insulation
R-19 to R-22 Value
Susceptible to Mold
Can give off toxic fumes
Prone to Decay & Degrade from Humidity
Old insulation must be removed
Has been known to conceal termites and carpenter ants
How Greenstar Panels Work
GreenStar Panels are designed to protect the building envelope and keep the heat from ever entering your attic. Attics can easily reach temperatures in excess of 160 degrees, which in turn heats up your entire home. Most Electric costs are a result of trying to overcome that heat. GreenStar Panels have the solution by expelling the heat before it gets into your attic, reducing the running time that your HVAC system & lowering your cost!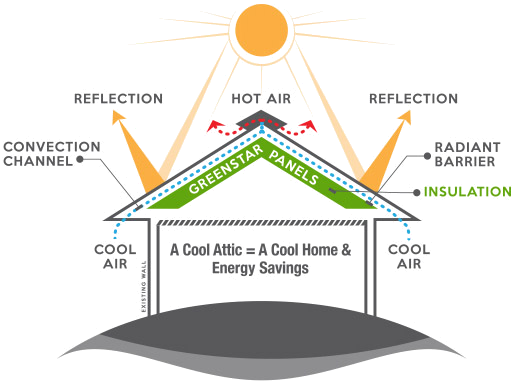 RADIANT HEAT BARRIER
Aluminum reflects 97% of the sun's radiant heat, reflecting it from your attic.

AIR BARRIER
2" EPS panel insulates aluminum radiant barrier, keeping hot air out.

VENTILATION
Soffit vents pull cool air up through the air channel and vent hot air out ridge vent.

STAY COOL & SAVE
Heat stops entering your attic, keeping your entire home cooler and saving your money!
Our Home Advisor Achievements






Spray polyurethane foam insulation (SPF) is a type of insulation designed to seal spaces–specifically, ceiling cavities and attics–from air movement. Oftentimes, these spaces get extra hot from the sun and that hot air seeps into your home, resulting in higher energy costs.
SPF is manufactured and applied on-site from two liquid chemicals. Since it always retains its shape and is purported to last a long time, it's become popular in the Tampa area in recent years for homeowners and businesses looking to cutenergy costs. In some cases, it's been shown to make a huge difference–especially during those sweltering summer months that Florida is renowned for.
There are two types of insulation: open-cell spray foam and closed-cell spray foam. Both have pros and cons for application.
Spray foam is measured per square foot and ranges to over $3.00 in price. That's because proper spray foam insulation is expensive and tricky to install since many variables depend on its success, and curing times can vary wildly thanks to Florida humidity.
Improper spray foam insulation has been shown to release poisonous gasses into homes and businesses.
This can result in:
• Asthma
• Breathing problems
• Other harmful side effects such as skin conditions and irritation
The chemicals in closed-cell spray foam also release greenhouse gasses which damage our ozone layer and is a proven contributor to global warming.
In severe cases, families in the Tampa Bay area have had to permanently vacate their homes because of the harmful effects of spray foam insulation. We urge those seeking spray foam as an energy saving option to shop carefully and understand all the risks before having it installed, as the scope of the negative effects still aren't fully understood by the Environmental Protection Agency (EPA).
If the aforementioned risks scare you, there's a better option available on the market that won't cause health problems or damage your home.
Greenstar Panels are a game-changing solution for Florida homes and businesses because:
Our panels expel heat before it travels to your attic, saving wear and tear on your roof shingles.
Our patent pending design lets air pass through under the roof deck through a channel that's above the 2" EPS insulation panel–this means radiant heat from the sun doesn't ever heat your attic, keeping your house cooler year-round.
Greenstar Panels are manufactured from 100% recyclable expanded polystyrene with a foil facing reflective skin surface front and back–so you get all of the insulating, energy-saving benefits of spray foam without the harmful chemicals.
Our 2"panels have an R-value of R-38, which is Florida's standard for new homes. (R-value demonstrates an insulating material's resistance to conductive heat flow, with R-38 being the highest available on the market).
We're the only solution on the market that incorporates protection from all 3 types of heat transfer.
If you'd like to learn more about why Greenstar Panels are considered the world's best insulation, check out our detailed comparison chart here or contact us for a full deep dive into our panels.